WORDPRESS Litespeed Hosting
cPanel + Apache is not enough? Dont worry
Blaze through with our fastest Litespeed Technology
Our fastest NVME server combined with Litespeed Web Server
Brings you the fastest available combination for your WordPress Website Hosting.
WordPress Litespeed Hosting Plan
Each Litespeed Plan that we have is catered to your every needs

Ultra Fast  NVME SSD

Ultra Fast NVME SSD

Ultra Fast NVME SSD
WordPress Litespeed Hosting Plan Features
All Basic Module For Maintaining Website
Litespeed stays in-step with today's most sophisticated solutions
Litespeed cPanel Hosting control panel evolves continuously to provide clients the latest technologies. At the moment the following selected software gets installed and configured automatically with: Database servers, WWW servers, PHP (5.x/7.x) modes, Web applications, IMAP/POP3 Server, Mail Transfer Agent/SMTP server, Mailing list, anti-SPAM solutions, Antivirus software, FTP server, Web Aplication Firewall, WWW Usage Statistics.

Litespeed Web Server
Fastest Built-in Cache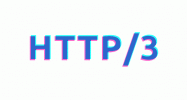 HTTP/3
Blazing Fast HTTP/3 Implemention. First in the world.

QUIC Cloud
The best multi-location cloud CDN deployed worldwide

WordPress + LSCache
The best Caching Plugin for wordpress.