Powerful And Easy To Use Hosting Control Panel
1-Click Installer For Popular Software
Centralized Control Panel
Build and manage multiple sites from a single dashboard. You can also run updates, monitor performance and onboard new prospects all from the same place.
Budget SSD Hosting Plan Comparison
Checkout each of our Plesk Shared Hosting Plan features to cater your needs

Ultra Fast SSD

Ultra Fast SSD

Ultra Fast SSD
Budget Hosting Plan Features
All Basic Module For Maintaining Website
Plesk stays in-step with today's most sophisticated solutions
Plesk web hosting control panel evolves continuously to provide clients the latest technologies. At the moment the following selected software gets installed and configured automatically with Plesk : Database servers, WWW servers, PHP (5.x/7.x) modes, Web applications, IMAP/POP3 Server, Mail Transfer Agent/SMTP server, Mailing list, anti-SPAM solutions, Antivirus software, FTP server, Web Aplication Firewall, WWW Usage Statistics.

MySQL 5.5/5.6/5.7/8.0
Most widely used open-source relational database management system.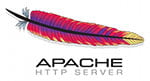 Apache 2.4
Apache is the world's most widely used web server software.
Responsive & User Friendly Interface
Futuristic Web Hosting Interface that are constantly evolving