How to Install WordPress in DirectAdmin
How to Install WordPress in DirectAdmin JimatHosting
Login to your DirectAdmin.
Using the hosting details that was given to your registered email during your purchase with us. In the email will have the DirectAdmin login link, username and a password for you to enter.
Once done, you will see the image in your web browser like below.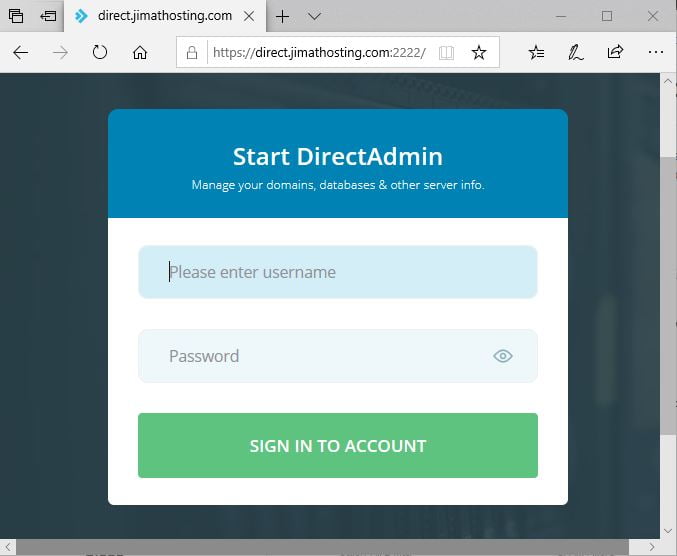 Once you logged in, scroll down or search for Softaculous App Installer Section.
From here you should see WordPress listed in the section like below image.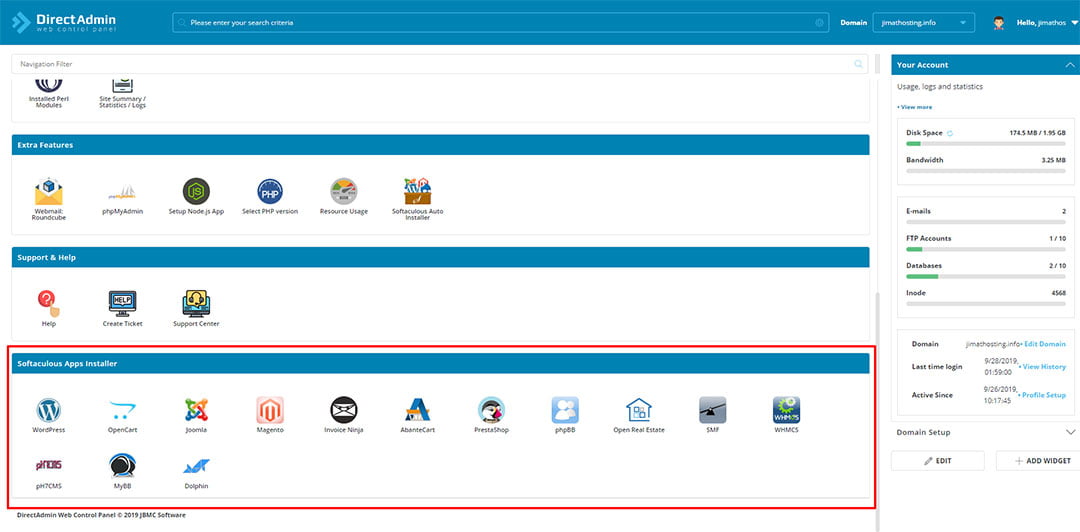 After you clicked the WordPress Icon/button, you will be directed to the page as below image.
Simply click the Install Now button for you to start with the WordPress configuration and installation.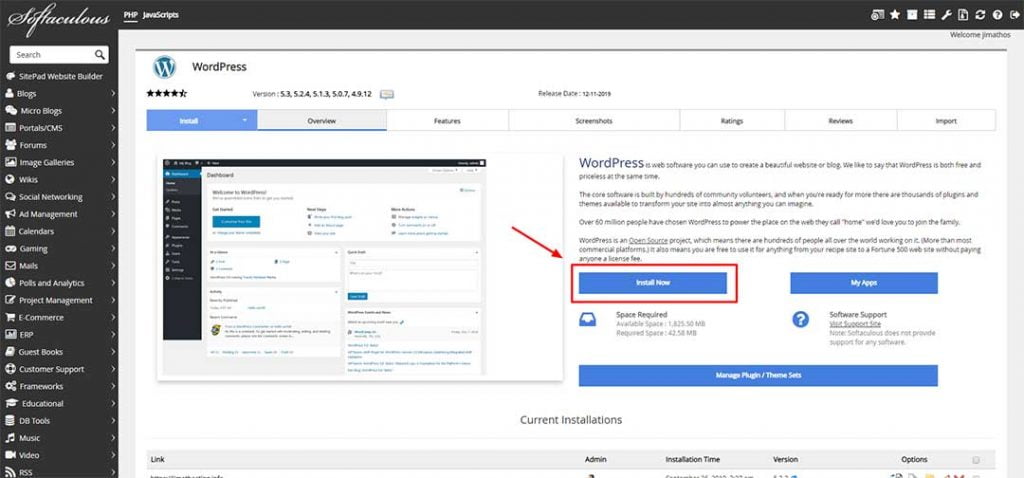 Here you will be configuring which domain for you to install the WordPress. If you have two or more domain, you will have dropdown options to select which domain for you to install the WordPress
In the Site Settings area, you will setup your site name and site description. This is the text that will be display in your website for visitor to see. You can put anything that follow your business/website needs.
At the Admin Account section you will need to setup the admin username and password. It is recommended to use the auto-generated password due to more secure.
Once you done with above configuration simply click install and the system will automatically run the installation for you.
Friendly Tips: make sure to save your username and password in a save place so you can use it later.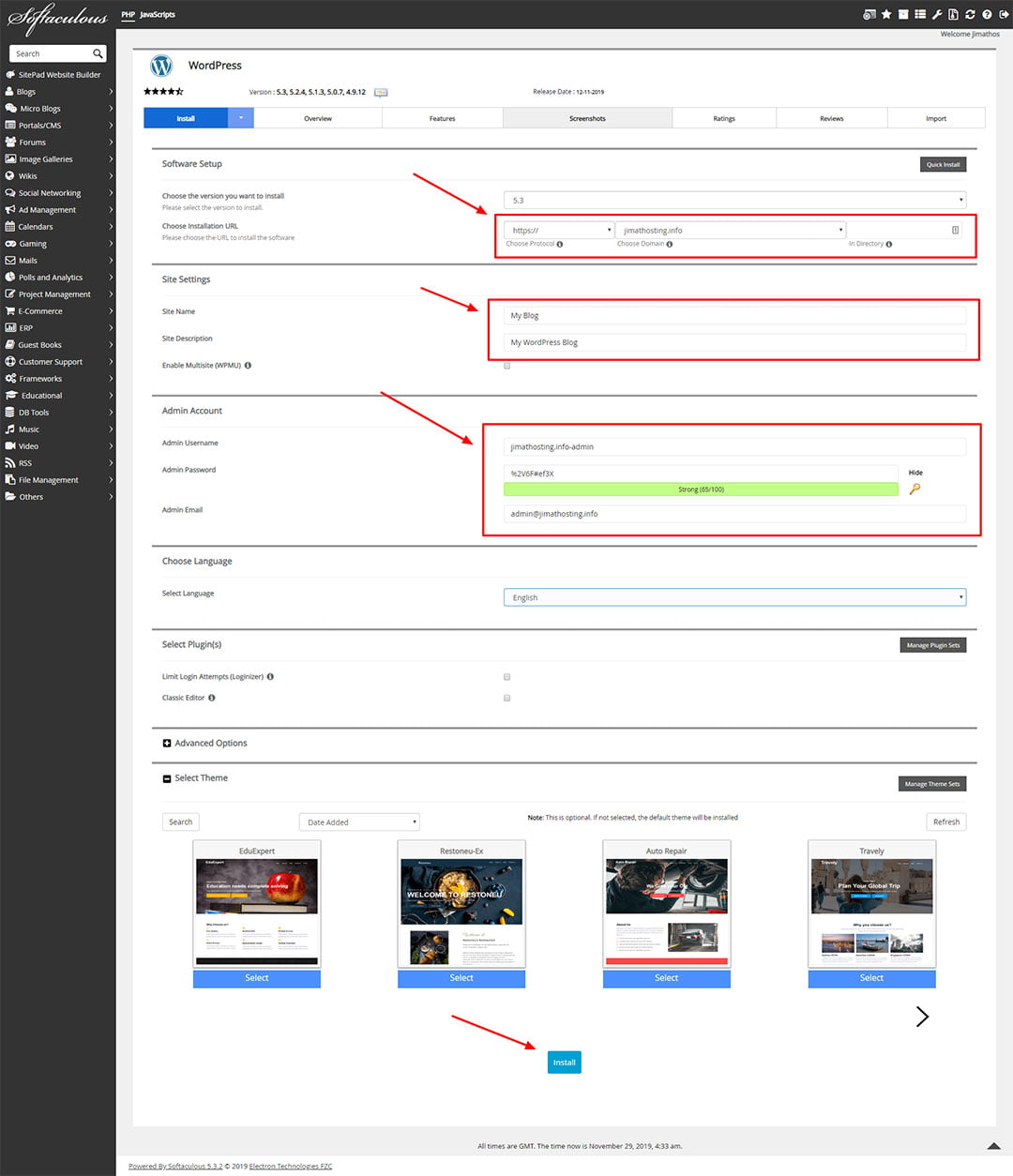 After this you will be directed to installation page, and you will be provided with the login link for your WordPress Website and WordPress Admin Login.
Simply click the Administrative Admin link it will sign in you directly to WordPress Dashboard as admin.